Simple Conditions For A Successful Prayer.
Psalms 91:15
He shall call upon me, and I will answer him: I will be with him in trouble; I will deliver him, and honour him.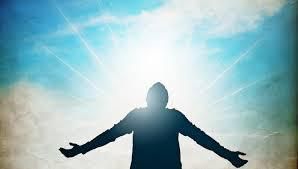 Isaiah 1:18-19 Come now, and let us reason together, saith the LORD: though your sins be as scarlet, they shall be as white as snow; though they be red like crimson, they shall be as wool. If ye be willing and obedient, ye shall eat the good of the land:
Good is good, all the time, He waits at the door of our hearts biding us come. He hears our prayers, he knows when we cry and when we laugh. The summary of God is that He hears the cries of His children, so keep on praying, your answer is the next in the line of answers from heaven.
Remember what He said in Psalm 91 verse 15-16>>>He shall call upon me, and I will answer him: I will be with him in trouble; I will deliver him, and honour him.
God almighty in His desire to see us through and deliver us from the fiery serpents in spiritual and human forms wants us to take the first step and come close and closer to Him.We can't be calling upon Him from a sinful distance, no we must heed to His invitation in Isaiah 1Verse 18, wherein He invited I and you to come and reason together with Him ,though our sins may be as scarlet, and or red like crimson.
If we must pray and be more successful in prayer than we are now, we must surprise our friends by storming out of this world of sin, lifting up the banner of Christ in all ramifications. Whole hearted repentance is the first secret
Seek God with all your heart-Jeremiah 29:13 And ye shall seek me, and find me, when ye shall search for me with all your heart.
Jeremiah 32:27 Behold, I am the LORD, the God of all flesh: is there any thing too hard for me?
1 Samuel 1:10-12 And she was in bitterness of soul, and prayed unto the LORD, and wept sore. And she vowed a vow, and said, O LORD of hosts, if thou wilt indeed look on the affliction of thine handmaid, and remember me, and not forget thine handmaid, but wilt give unto thine handmaid a man child, then I will give him unto the LORD all the days of his life, and there shall no razor come upon his head. And it came to pass, as she continued praying before the LORD, that Eli marked her mouth.
A heart open to God and man , a prayer prayed whole heartedly to the admiration or condemnation of others is often loaded with miracles. When Anna poured out her tears on the feet of her maker [God], her prayer recieved condemnation and later commendation from the high priest Eli. The later blessing from Prophet Eli who had earlier lashed out at her, was a confirmation of successful prayer.Prophet Samuel was the product of that bout.
Another condition for a successful prayer is a
Righteous Life- Living a righteous life fertilizes your prayers and make them ready to be answered-Your standing with your maker must be continously right--Proverbs 15:29 The LORD is far from the wicked: but he heareth the prayer of the righteous.
Proverbs 11:6 The righteousness of the upright shall deliver them: but transgressors shall be taken in their own naughtiness.
Be Persistent In Prayers.-God love those whp behave like this woman--
Luke 18:1-8 And he spake a parable unto them to this end, that men ought always to pray, and not to faint; Saying, There was in a city a judge, which feared not God, neither regarded man: And there was a widow in that city; and she came unto him, saying, Avenge me of mine adversary. And he would not for a while: but afterward he said within himself, Though I fear not God, nor regard man; Yet because this widow troubleth me, I will avenge her, lest by her continual coming she weary me. And the Lord said, Hear what the unjust judge saith. And shall not God avenge his own elect, which cry day and night unto him, though he bear long with them? I tell you that he will avenge them speedily. Nevertheless when the Son of man cometh, shall he find faith on the earth?
James 1:3 Knowing this, that the trying of your faith worketh patience. Be persistent in prayer, be patient in wating for the answer because the trial of your faith must be worked out . Persistent prayers means praying always Prayers seasoned with praises and thanksgiving brings results
Are you therefore expecting answers to those prayers you have prayed..
Just Repent whole heartedly, Be righteous and Be persistent in prayers,seeking God's face like the widow in that city.Do not fail to give, do not fail to sacrifice.
Luke 18:1 And he spake a parable unto them to this end, that men ought always to pray, and not to faint;
Share this post