Meditate & Confess Him.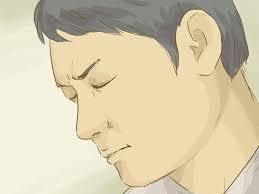 What is meditation? meditation simply means devout preoccupation;devotions to, prayer, reflections, thinking , to the state of agreeing with.To meditate therefore means to think over,to reflect on it, consider it,etc in order to take appropriate measures on the subject.

It also means discourse on the subject of meditation, A continuous calm thought upon some subject of meditation in which you "plan, devise, practice,rehearse, study."and come out with confessions and solutions.
The bible warned that when you hear the word of God harden not your heart as in the days of provocation-Hebrews 3:15 While it is said, today if ye will hear his voice, harden not your hearts, as in the provocation. Instead ,meditate on the word you have heard get convinced through the spirit and confess them out to the glory of God.
Jesus loves believers who confess him before their firends and the world-- thus He said, " If you confess me, I will confess you before my father" what a priviledge to be confessed before the father?
Matthew 10:32 Whosoever therefore shall confess me before men, him will I confess also before my Father which is in heaven.
Now lets meditate and confess these divine pronoucements, they are spirit, they are life--
Hebrews 4:12 For the word of God is quick, and powerful, and sharper than any two edged sword, piercing even to the dividing asunder of soul and spirit, and of the joints and marrow, and is a discerner of the thoughts and intents of the heart.
John 6:63 It is the spirit that quickeneth; the flesh profiteth nothing: the words that I speak unto you, they are spirit, and they are life.
To be continued--
Share this post